Tommy Curtin (born 1941) is an American juggler from Bristol, Tennessee.. He was the IJA President from 1960-1961, the 1971 IJA All Around Champion, and the 1981 IJA U.S. Nationals Juggling Champion. Tommy has toured the country performing often as an ice skating juggler.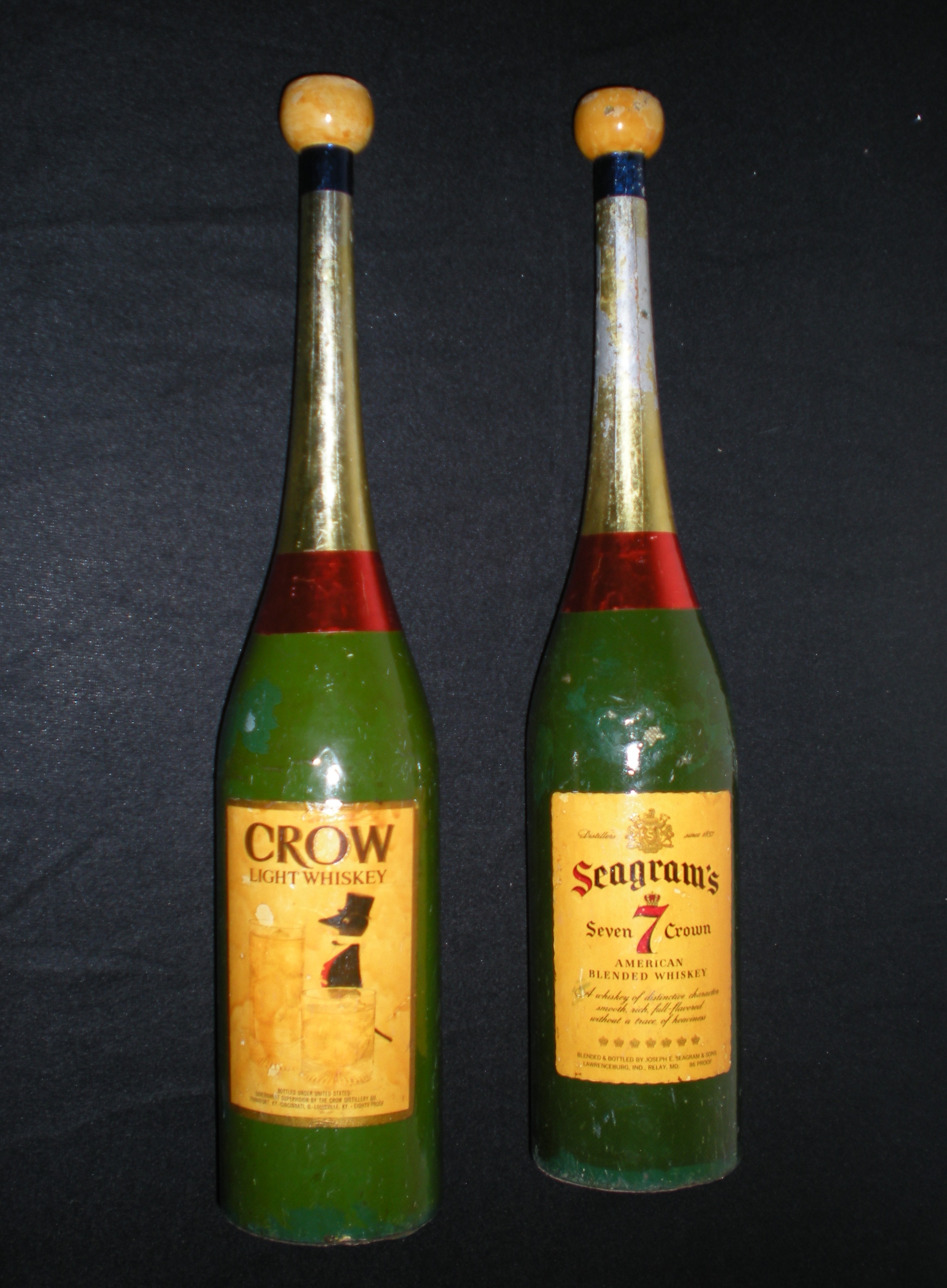 These are Tommy Curtin's bottle clubs made by Stu Raynolds. Stu began making his fiberglass clubs in 1969 from his workshop in Wilmington, Delaware, USA. Donated by Tommy Curtin.
These are wooden cups and saucers made by Harry Lind and used and owned by Tommy Curtin. Donated by Tommy Curtin.
This is one of Tommy Curtin's juggling plates. Acquired as part of the Paul Bachman Collection.